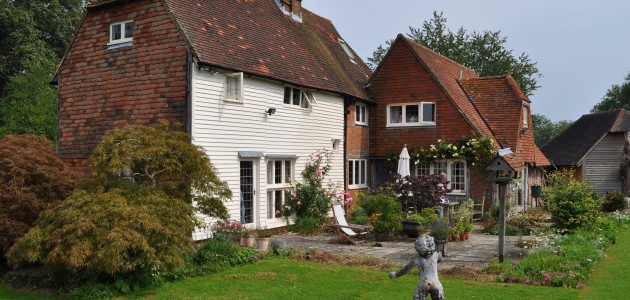 Golfing B&Bs to charm you
Nestled deep in the Sussex & Kent countryside
There's no better way to enjoy a golfing break in Britain than to stay in a character "B&B".  Often steeped in history, or just simply quirky or quaint, the friendly hosts do their utmost to offer you a warm and pleasant stay.
Golfers are always keen to know where I've stayed and played when I go off on one of my golfing trips for 'Golfing Inspirations'.  That's why we've now added 'Golfing B&Bs' to our site, so that we can share our accommodation secrets with you!
Over the next few weeks we're heading off to Sussex and Kent in the south east corner of England.  A place where the lush and green rolling countryside offers an abundance of ancient fairways and wonderful B&Bs to charm and delight every golfer.  Sussex and Kent are ideal destinations for Dutch travellers as well as Brits looking to enjoy a stay-at-home golfing break.  And what is more, there's plenty to do in the area to keep the non-golfers in the family happy too.
As we hop across the English Channel from our home-base in Holland, it's back to my roots for me.  A stroll down memory lane for I was born in the historic County town of Lewes.  I'm really looking forward to replaying some of my favourite golf courses as well as revisiting some of the stately homes and devouring those much-loved Sussex cream teas once more.  Naturally, we'll also be heading deep into the countryside to rediscover the delights of the cosy country pub!
Enjoy the golfing life!
Wendy Hoad
Editor
PS  Later in the year our travels will be taking us to Scotland …
PICTURED:  Danewood Cottage, a delightful B&B in Danehill, East Sussex. 
© Photography by Golfing Inspirations