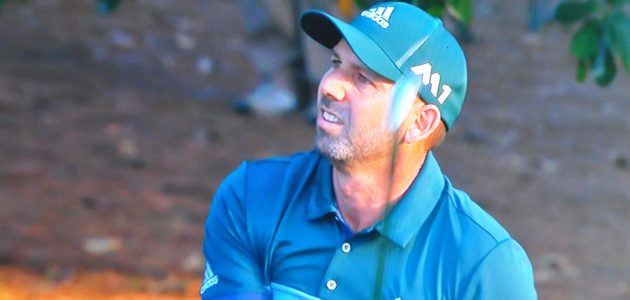 2017 Masters: Nice to know
Phenomenal facts and freaky coincidences
After a long trail lasting nearly two decades, Sergio Garcia won the first Major of his career when he beat England's Justin Rose in a thrilling play-off in the Masters at Augusta National (6-9 April).  As he takes his place in the history books of this great game alongside the likes of Jack Nicklaus, Arnold Palmer and Tiger Woods, let's take a look at some of the phenomenal facts and freaky coincidences this year.
SPANISH TRIO:  Sergio Garcia is only the third Spaniard to win the Masters in the 81-year history of the tournament.
ENGLISH ROSE:  Interestingly, Justin Rose would have become the third Englishman after Sir Nick Faldo and Danny Willett to win the Masters, if he had beaten Garcia in the sudden-death play-off.  Sergio's Ryder Cup teammate will have to be content with his 2013 US Open and 2016 Olympic titles for now.  But watch this space!
PLAY-OFF KNOW-HOW:  It was Rose's first play-off in a Major; and Garcia's second.
AMATEUR GLORY FOR GARCIA: The newly-crowned Masters Champion played in his first ever Masters in 1999 and won the Low Amateur prize.  In fact, it was that same year, (yes, 18 years ago!) that a Spaniard last won the Masters: José Maria Olazábal.  He has won two Green Jackets – in 1994 and 1999.
FIRST SPANISH MASTERS CHAMPION:  The charismatic Seve Ballesteros was the first Spaniard to win at Augusta National in 1980.  His second victory came in 1983.
DRESSED TO KILL!  Garcia was dressed to kill at Augusta!  The Masters Champion-to-be was wearing the perfect outfit during his final round on Sunday.  He laid claim to his Green Jacket by playing in white trousers together with a two-tone blue polo shirt, which magically seemed to turn more a shade of mint green as his round went on.
WINNING SCORES:  After 72 holes this year, the co-leaders shared the winning score of 9-under par.  This is how their scores of 279 shaped up: Sergio Garcia 71, 69, 70, 69; Justin Rose 71, 72, 67, 69.  In the sudden-death play-off on the 18th hole: Garcia birdie 3; Rose bogey 5.
BIRDIE FINISH SECURES THIRD SPOT: South African Charl Schwartzel closed with a birdie at the last for a round of 68 to scoop third spot on 282, 6-under par.
IMPRESSIVE FIRST MASTERS FOR BELGIAN:  The lofty young Belgian Thomas Pieters left some mighty footprints on the hallowed fairways of Augusta during his first Masters appearance.  With impressive scores of 72, 68, 75, 68, he finished in a tie for 4th place with America's Matt Kuchar and will long be remembered in the Augusta tales of 2017.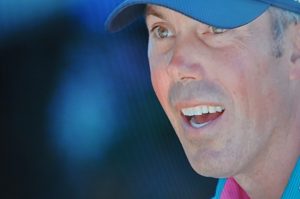 AMERICAN ACE!  Kuchar thrilled the fans on Sunday by holing his tee-shot at the 16th hole.  Moments later he handed his ace ball to a young boy in the crowds.  Delightful!  For a while after that he was clubhouse leader on 5-under par.
BEST OF BRITISH:  There were 11 Englishmen in the field this year, two of which finished in the top-10: Justin Rose (2nd) and Paul Casey (6th).  The top-10 featured seven different nationalities.
THE CUT:  53 players made the halfway cut which came at 6-over par.  Among those missing by one stroke were defending champion Danny Willett and Zach Johnson.
AFTER 54 HOLES:  Garcia and Rose shared the 54-hole lead at 6-under par.  A bunch of Americans were in the chasing pack: Rickie Fowler (-5) and Jordan Spieth, Ryan Moore and halfway-leader Charley Hoffman (-4).
NARROW MISS FOR RAFA:  Spaniard, Rafa Cabrera-Bello, who missed the cut by two strokes, was among the first to congratulate Garcia as he walked off the 18th green after the play-off.
EL NINO:  Guess Sergio has finally lost his El Nino ('young boy') nickname after all these years. As a fully matured golfer with Masters Champion status, he now takes his place in the history books alongside his heroes of Severiano Ballesteros and José Maria Olazábal. 
NEVER GIVE UP!  Amazing to realise that the 2017 Masters was Garcia's 74th attempt to win a Major tournament.
KAYMER ON A ROLL:  In his tenth appearance at Augusta, Martin Kaymer from Germany got off to a flying start on the back nine on Sunday.  He carded four straight birdies to shoot an impressive closing 68 and finish in a tie for 16th.
THE THRILL OF AMEN CORNER:  The ding-dong battle between the leaders Garcia and Rose reached a peak at Amen Corner (holes 11, 12 and 13).  In true Seve-style, Garcia took a risk and tried to cut-off the corner at the 13th hole.  He was two strokes behind at the time.  His ball finished in the rhododendron bushes where he had to take a penalty drop.  Yet he managed to make a brave par after punching the ball low towards the green, making a solid chip and holing a putt for five to stay at 6-under.  Rose, who had been sitting pretty for birdie here, then missed his putt.  It was to become a crucial moment in the match.  Mentally, Rose must have thought that he would increase his lead by one, if not two shots, at this hole.  Yes, Garcia really got out of jail at 13.
SPANISH TRADITION:  More phenomenal play at the 15th hole saw Garcia hit a tremendous second shot onto the green which hit the pin.  He then holed a 10-footer for eagle to get to 9-under.  A putt which just toppled into the hole and which was greeted by deafening roars from the crowds.  The Spaniard had levelled with Rose who made birdie here.  It was yet another omen.  The last Champion to make eagle at the par-5 15th was…José Maria Olazábal in 1994.
SEVE'S BIRTHDAY:  And if all of this wasn't thrilling enough, Garcia won his first Major on the very day that Seve would have celebrated his 60th birthday – 9 April 2017.  
Oh, the magic of the Masters!
Wendy Hoad
READ MORE ABOUT SERGIO'S MASTERS VICTORY …
PICTURED:  Sergio Garcia on his way to victory on Sunday.  (Centre) Garcia falls to his knees. Rose and Garcia's fiancée congratulate the new Masters Champion. Rose stares on in disbelief.  (Below)  American ace golfer Matt Kuchar.