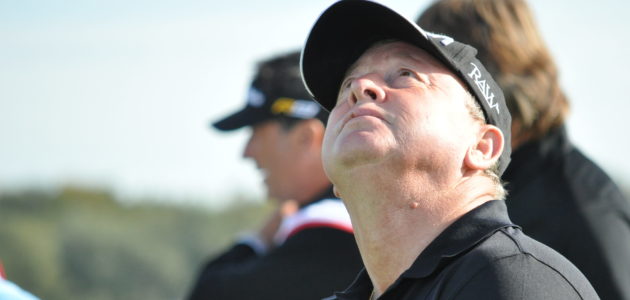 Woosie over the moon
FLASHBACK:  Dutch Senior Open 2014
The European Senior Tour makes a welcome return to Holland this week.  So it's the perfect time to reflect on Ian Woosnam's great victory in the last edition of the Dutch Senior Open which was held at The International, near Amsterdam back in October 2014.  It was a wonderful win for Woosie on the course which he co-designed, ending a 3-year drought in the Welshman's illustrious career.  The former Ryder Cup player shared his joy with Wendy Hoad on his way to the traditional Crew Café celebrations.
First of two ENGLISH radio interviews – 1 min 40 secs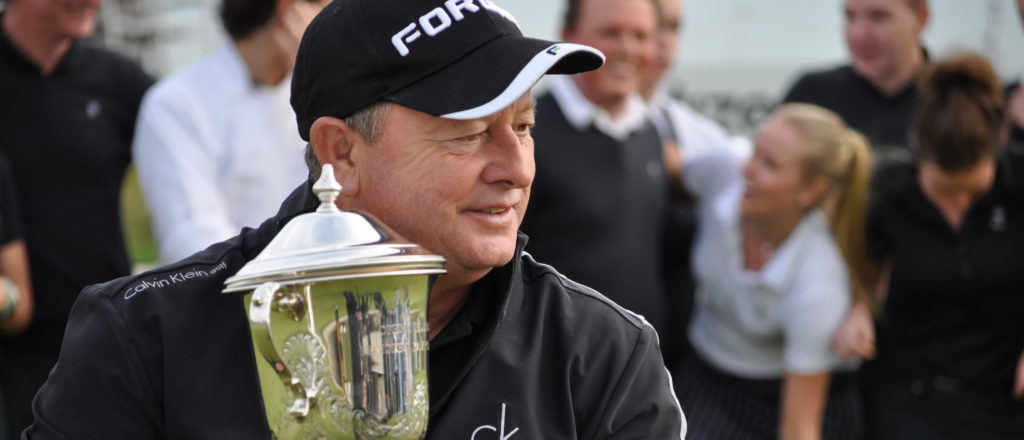 AND THEN … A final word with Ian Woosnam in which he reveals the secret to his being crowned Dutch Senior Open Champion at The International.
Second ENGLISH radio interview  54 secs. 
Back to the good ol' days – Woosie in full flow …
NICE TO KNOW:  The tournament is now called 'The Dutch Masters' and is to be held at The Dutch in Spijk, currently the venue of the KLM Open, from 6-8 October 2017.  Admission is free.
PICTURED:  Dutch Senior Open Champion, Ian Woosnam on his way to victory in Amsterdam and celebrating in the Crew Café. © Photography by Golfing Inspirations