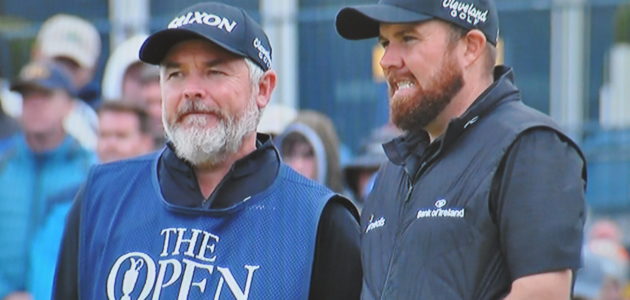 2021 Open at Royal St George's
Last Major of the season peaks in Kent
It has been a long wait for the much-anticipated 149th edition of the Open Championship at Royal St George's in Sandwich, Kent which takes place from 15th to 18th July 2021.  Last year the Major was cancelled due to the Corona pandemic.  In all, an additional 365 days of trust and patience have now gone sluggishly by.  When would it be safe again to venture out on the golf course with all the threats of the COVID-19 virus lingering?  Now, is the answer because the UK has undertaken massive vaccination programmes to protect the whole population over the last twelve months or so.  And that includes players and spectators at sporting events.
In the last few days many players from the European Tour have travelled more than 460 miles due south from the Scottish Open held at North Berwick Golf Club in Scotland to the Open Championship at Sandwich down on the Kent coast.  The winner of the play-off in the Scottish Open was Min Woo Lee who has negotiated the journey to the south-east corner of England with the other 155 international players.
This will be the 15th Open Championship to be held at Royal St George's Golf Club.  As organisers the R&A are delighted to announce that Northern Ireland's Darren Clarke was the last Open Champion on the par-70, 7,189 yard course in Sandwich back in 2011.
Just a reminder about 2019
The now thirty-four year old Irishman Shane Lowry won the last Open in 2019 at Royal Portrush in Northern Ireland.  It was his first Major which he won by a whopping six shots on 15-under par.  The last player to win a Major even more impressively was Louis Oosthuizen when he lifted the Claret Jug at the Old Course of St Andrews in the Open of 2010.  The South African won by an outstanding seven strokes that year.  England's Lee Westwood was second.  What will this special year of 2021 hold in store for us?  Americans Brooks Koepka and Rickie Fowler were hanging onto Lowry's shirt-tails in 2019.  Who will be there this year?  The next four days will be a real eye-opener!
Enjoy the 149th Open Championship at Royal St George's!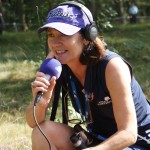 Wendy Hoad
PS  Remember, if you are tight on time, you can catch up with all the news and gossip about the Open in a special evening highlights programme on BBC television at 20.00 hours. 
MAIN PHOTOGRAPH:  2019 Open Champion Shane Lowry from Ireland (right) and his caddie on their way to victory at Royal Portrush GC.