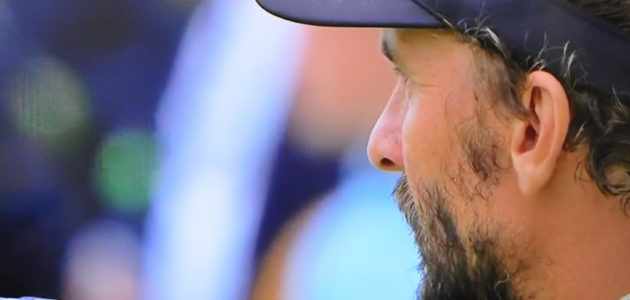 Luiten shines in Dutch Open
Bernardus Golf tests the European Tour
Joost Luiten's final hole in the first round of the 2022 Dutch Open at Bernardus Golf in Cromvoirt, Holland was exciting as well as rather peculiar.  The 36-year old Dutch star was 6-under par and nestled near the top of the leaderboard when his playing partner and defending Dutch Open Champion, Kristoffer Broberg from Sweden, launched his approach shot into the greenside grandstand.  After much ado with the match referees over where to drop the ball, Luiten then lined-up his 44-foot putt which narrowly-missed the hole for eagle.  Instead, he carded a delightful birdie to get himself to 7-under par.  Now that magical score of 65 catapulted him to the top of the leaderboard.  Yes, Holland's very own Joost Luiten is back on form!
Luiten made an impressive start with a birdie on the first hole at Bernardus Golf and then had a run of three birdies on the 4th, 5th and 6th.  A bogey at the 11th followed with more birdies at the 12th, 13th, 15th and then the 18th.  Eight birdies and one bogey makes a very satisfying 7-under par opening round for the twice winner of the Dutch Open.
It had been a long fight back for the player from Bleiswijk who stands at number 401 in the Official World Ranking and 143rd in the Race to Dubai.  Indeed, considering he was a familiar sight in the Majors a few years ago, this is a welcome return to good golf.
Nineteen players are backed-up behind him among them Eddie Pepperell (England) and Rasmus Højgaard (Denmark) just one stroke behind on 6-under.  Four players are grouped on 5-under: Mikko Korhonen (Finland), Victor Perez (France), Andrea Pavan (Italy) and Marcel Schneider (Germany).  So you can see clearly the talent that oozes from around the world.  And who is the next best Dutch player?  Darius van Driel shot a 2-under par opening round for a top-30 finish.
Proost Joost!  Keep up the good golf, guys!  We're loving it!
Wendy Hoad
Editor
MAIN PHOTOGRAPH:  Joost Luiten takes the lead in the 2022 Dutch Open at Bernardus Golf with a 7-under par 65.