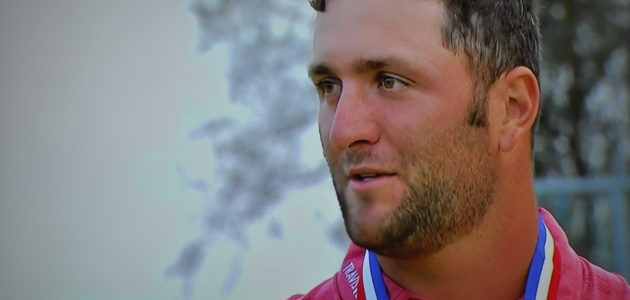 Rahm wins US Open
Spectacular Major victory for Spaniard at Torrey Pines
For the first time in the 121-year history of the US Open, a Spanish golfer has walked off with the trophy together with a handsome cheque for 2.25 million US dollars.  Victory for 26-year old Jon Rahm on the course at Torrey Pines in San Diego, California (17-20 June 2021) was a delight to see.  He finished on a score of 6-under par with rounds of 69, 70, 72 and 67.  Rahm won the US Open, the third Major of the year, on Father's Day under the watchful eyes of his new wife Kelley and their first born child, a three-month old son called Kepa.
Rahm opened the US Open with two birdies on Sunday and then made a par 3 at the third.  So 3,3,3 – what a start to your round!  A birdie, birdie start can mean doom and gloom for a golfer, but the Spaniard maintained his focus.  A bogey at the 4th was followed by another birdie at the par-5 9th and the ultimate joy of finishing with birdies at the 17th and par-5 18th.  He pipped Louis Oosthuizen by one shot with his spectacular finish as the South African sadly launched his tee-shot at the 17th deep into the canyon on the left.
It was a week of utter triumph for the player from a small town called Barrika in the Basque Country, Spain.  As a student, Rahm attended Arizona State University on a golf scholarship.
Rahm was always in contention in the US Open along with a gathering of other enthusiastic golfers but generally a few shots off the lead.  He kept his cool on the final day by keeping himself quietly in the zone while others simply faded away in their bids for triumph.  His speech clutching the US Open trophy was impressive in well-spoken English.  Perfect English with barely a trace of his Spanish origins.  US Open Champion at the tender age of 26 with his first new born baby under his arms?  Yes, it's a fact, Jon Rahm continues to make a big impact in the world of golf.
Many congratulations to you Jon Rahm, US Open Champion for 2021.  We are absolutely delighted for you!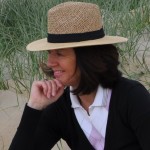 Wendy Hoad
Editor
READ MORE ABOUT THE US OPEN 2021 HERE:
US OPEN winning scores:
2021 US Open Champion: Jon Rahm (Spain) – 278 (-6)  2. Louis Oosthuizen (South Africa) – 279; 3. Harris English (America) – 281; 4. Guido Migliozzi (Italy), Brooks Koepka (America); Collin Morikawa (America) – 282.
MAIN PHOTOGRAPH:  Jon Rahm, the US Open Champion for 2021 at the prizegiving.